Linea
Sketch. Simply.
Do more with less.
Linea Sketch gives you the right balance of power and control to draw effortlessly. The focus stays where it belongs: on your creations, not the tools.
New features. Same simplicity.
Move / Transform

Lasso your sketch. Move it. Rotate. Resize. Copy.

Image Import

Bring reference material into your layers.

ZipLine

Draw straight lines. No ruler needed.
Get right to work with features like split-screen support, portrait orientation, drag-and-drop, and updated grids & templates.

Get the most out of Linea Sketch. Check out our tips and tricks.

Linea Sketch also works hand-in-hand with your Mac, using Linea Link!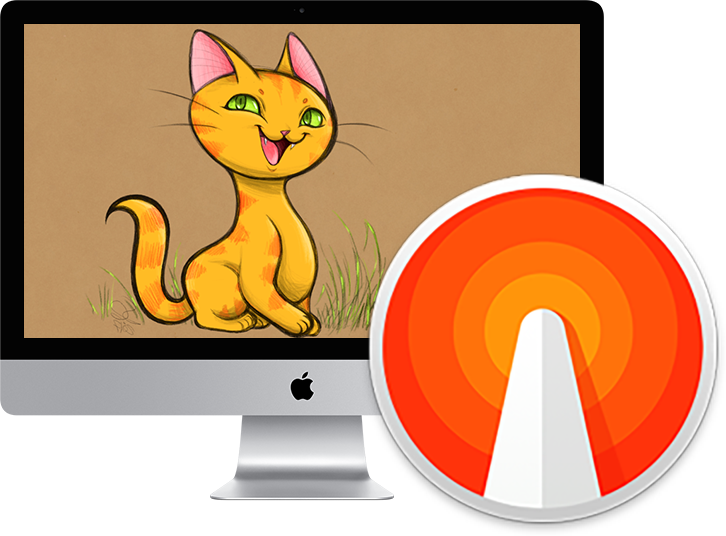 Easily open your sketches on your Mac with Linea Link, our companion app for macOS. Export them to your hard drive or directly into your favorite image editor:
Sketch
Acorn
Photoshop
Pixelmator
Check out Linea Link on the Mac App Store
The first sketch app designed for Apple Pencil
Linea Sketch was designed from the ground up for this revolutionary input device. And if a Pencil isn't available, the app still works great with your finger.
Linea Sketch Tools
All the tools you'd expect.
Technical
Pencil
Classic
Pencil
Felt
Tip Pen
Wide Tip
Marker
Eraser
Brush Size
Preset, pressure sensitive brush sizes for quick creation.
Blend Modes
Additive & non-additive pigments for sketching and shading.
Testimonials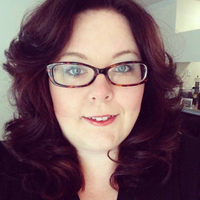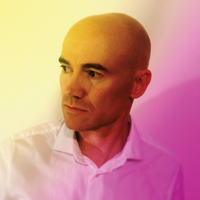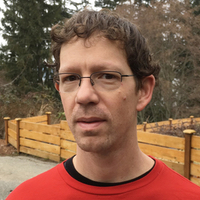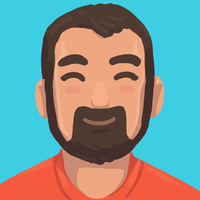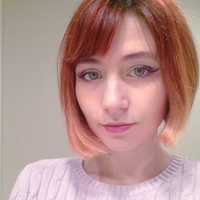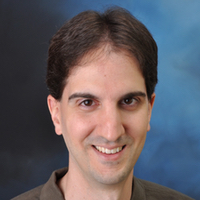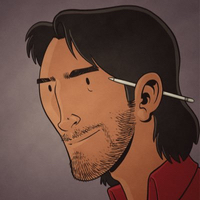 Version History
The 2.0 update offers a wealth of new features & improvements to help bring your ideas and creations to life.
Linea 2.0.2
March 2018
Improvements
Added an option in Settings to control the polygon part of the ZipLine feature.
When drawing with a finger, tapping (without drawing a line) now leaves a dot behind (making it easier, for example, to dot i's or write periods when not using an Apple Pencil).
Fixes
Importing images into portrait documents should now rotate the image correctly.
Fixed layout of Settings when larger text sizes.
Linea Sketch 2.0.1
March 2018
Fixes
Project views in split screen should now always be sized correctly
Presentation mode now properly handles portrait sketches
Linea Sketch 2.0
March 2018
Move / Transform
New scissors icon in Layers panel - see in-app video for a demo!
Resize by dragging the orange handles
Rotate with two-fingers or by dragging the selection box outline
ZipLine
Quickly create straight lines and polygons - see in-app video for a demo!
The delay needed to activate ZipLine can be adjusted via Linea's settings
Image Import
Add images to a layer - see in-app video for a demo!
Import from your camera, photo library, clipboard, or a file browser app
Portrait Orientation
Linea now supports portrait orientation for drawings and notes
New sketches are created using the iPad's current orientation
Change the orientation by rotating 90º and closing sketch
New Templates & Grids
Take notes on Notepads with wide and narrow rules
All templates work in portrait and landscape orientation
New storyboarding template with 1.85:1 ratio
App Design templates updated for latest devices
Added small dot grid
Split Screen
Linea can now be used while it's side-by-side with another app
Reference an image on the web or in Photos
Take notes while researching in Safari or any other app
Drag and Drop
Drag images from another app and drop them into the active layer
Drag images out of the Export view
Turn on the Settings option to drag out from Selection
Other
Reduced size of the smallest eraser
Added support for Smart Invert Colors to help folks with low vision
Linea 1.1.3
February 2018
Fixes
Fixed a problem updating the setting of the Touch Eraser
1 bug fix
Linea 1.1.2
August 2017
Fixes
Fixed a crash that would occur occasionally when using multi-touch system gestures to change apps
Fixed a couple other issues that could cause occasional crashes
2 bug fixes
Linea 1.1.1
June 2017
Improvements
Now displays full, native resolution on the 10.5" iPad Pro (instead of a scaled-up version of the 9.7" resolution)
Improved tilted rendering of the technical pencil, especially on the new iPads
No longer displays a confirmation when clearing a layer from the Layer popup since the clear command is undoable
Fixes
Fixed a couple crashes users had seen with 1.1
Sharing multiple sketches from the project view now exports them in the order they are displayed
Project view now animates certain changes
3 improvements, 3 bug fixes
Linea 1.1
May 2017
New Features
Linea now supports iCloud for storing Linea projects and sketches!

On first launch, you will get a summary of iCloud usage for your sketches
Turn on iCloud sync and projects become available on all your devices
New and updated sketches are synced automatically
Copy, backup & inspect sketches via iCloud Drive

New Canvas Compass options:

Single tap to access the Compass
Flip the canvas horizontally or vertically for a fresh perspective on your sketch
Don't worry, flipping is only a temporary state while drawing
Includes actions for resetting, restoring and locking canvas position
Tap & hold the Compass to switch between default and custom canvas position

A quick pinch gesture resets the canvas to the default position
Added several new isometric grid styles to Grids & Templates
Added new shortcuts for Bluetooth or Smart Keyboard users
While sketching, hold down the Command key to see available shortcuts
Improvements
Palm rejection improved to reduce unwanted zooming and panning
Gesture handling for zooming, panning, and rotating was reworked to provide a smoother experience
6 new features, 2 improvements
Linea 1.0.3
March 2017
Bug Fixes
The eraser's outline (showing the area being erased) is sized correctly when zoomed in or out
Trying to export part of a document and assign it to a contact no longer crashes
Emoji are no longer sometimes clipped when used in a project name
Fixed an occasional pause / skip that could occur while sketching or erasing
4 bug fixes
Linea 1.0.2
February 2017
New Features
Tilt support for the Apple Pencil can now be used with each tool:

Technical Pencil: A smooth, faded stroke along the edge of hard lead
Art Pencil: Soft, wide shading that varies with both size settings & pressure
Pen: Flat nib great for hard edges or calligraphic writing
Marker: Wide flat stroke perfect for coloring large areas of the screen
Eraser: Round vs flat oval tip for erasing

Move Sketches from one Project to another:

Long-press a drawing in the Project view > Move...
Select multiple drawings in Select mode to move them all at once

New Sketch command:

Creates a new, blank sketch using current grid & background settings
Located under the More (...) menu when drawing

Presentation Mode via video out or AirPlay to an Apple TV:

Displays the current sketch full screen and omits tool palettes, zoom level & rotation
Turn on AirPlay via Control Center (or connect a display via a Lightning-to-HDMI adapter) then activate Presentation Mode from within a sketch from the More Actions (...) menu
Improvements
Hexagonal Grid: Available in multiple sizes in Grids & Templates
Double-tapping the Eraser icon now offers to clear the active layer
After closing a sketch or paging to a different one, if you return to it without changing another sketch, you can undo the last few actions
Bug Fixes
Improved Apple Pencil tracking on the opacity mini-sliders in the Layers panel
Improved error message when attempting to rename a project to include a slash
4 new features, 3 improvements, 2 bug fixes
Linea 1.0.1
February 2017
New Features
New "Gray Bristol" paper added to the Background options
Canvas Locking - Enable by double-tapping the compass icon or long-press it and select Lock from the popup
Duplicate Sketch was added to the more-options (...) popup while drawing
Improvements
Palm rejection improved to make it less likely to erroneously detect gestures
When a layer is cleared, the layer popover is now automatically dismissed
When a layer is cleared or merged, the now-empty layer is reset to 100% opacity
Merge Layer now works better when the layers are not at 100% opacity
Merge Layers is disabled when the layer beneath is not visible
Layer visibility and opacity changes are now undoable
When launching after a new install, the how-to document will now be opened
Animated transitions between views have been improved
Twitter and Instagram links added to the Settings view
A few icons polished for consistency
Bug Fixes
Fixed a crash and/or strange behavior after having used multiple documents
Adjusting the mini-slider on the layer panel with an Apple Pencil will no longer trigger layer re-ordering
Duplicating within the project view with multiple sketches selected now duplicates the correct items
Duplicate sketches are now placed after the selected documents instead of at the beginning of the project
Fixed a problem with undo that could occur if used after merging layers
Fixed a rendering bug that occurred when changing documents with the page arrows while zoomed in
When starting a stroke near the color picker, it will no longer cause a color-set change gesture to be triggered (and the stroke canceled)
When undoing initial content being drawn in a layer, the layer icon is now reset to the empty state
3 new features, 10 improvements, 8 bug fixes
Linea 1.0
January 2017
Initial Release