Linea Go
Sketch. Simply.
Effortless sketching wherever you are.
Designed for iPhone.
Features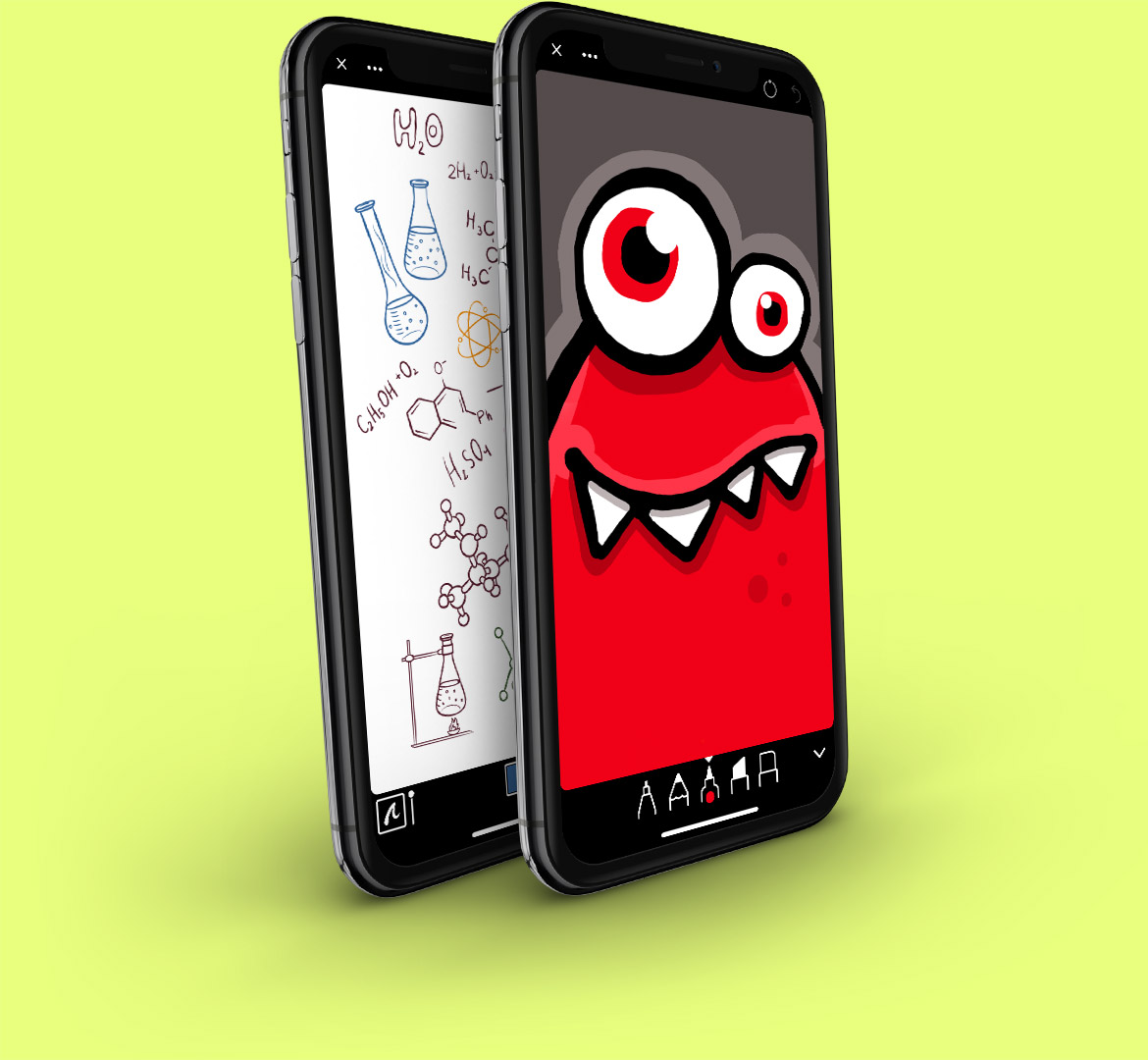 Sketch or take notes with ease.
Whenever inspiration strikes, you'll want to use Linea Go to capture it. Use your finger for a quick sketch or write down some important notes with a stylus. No matter where you are.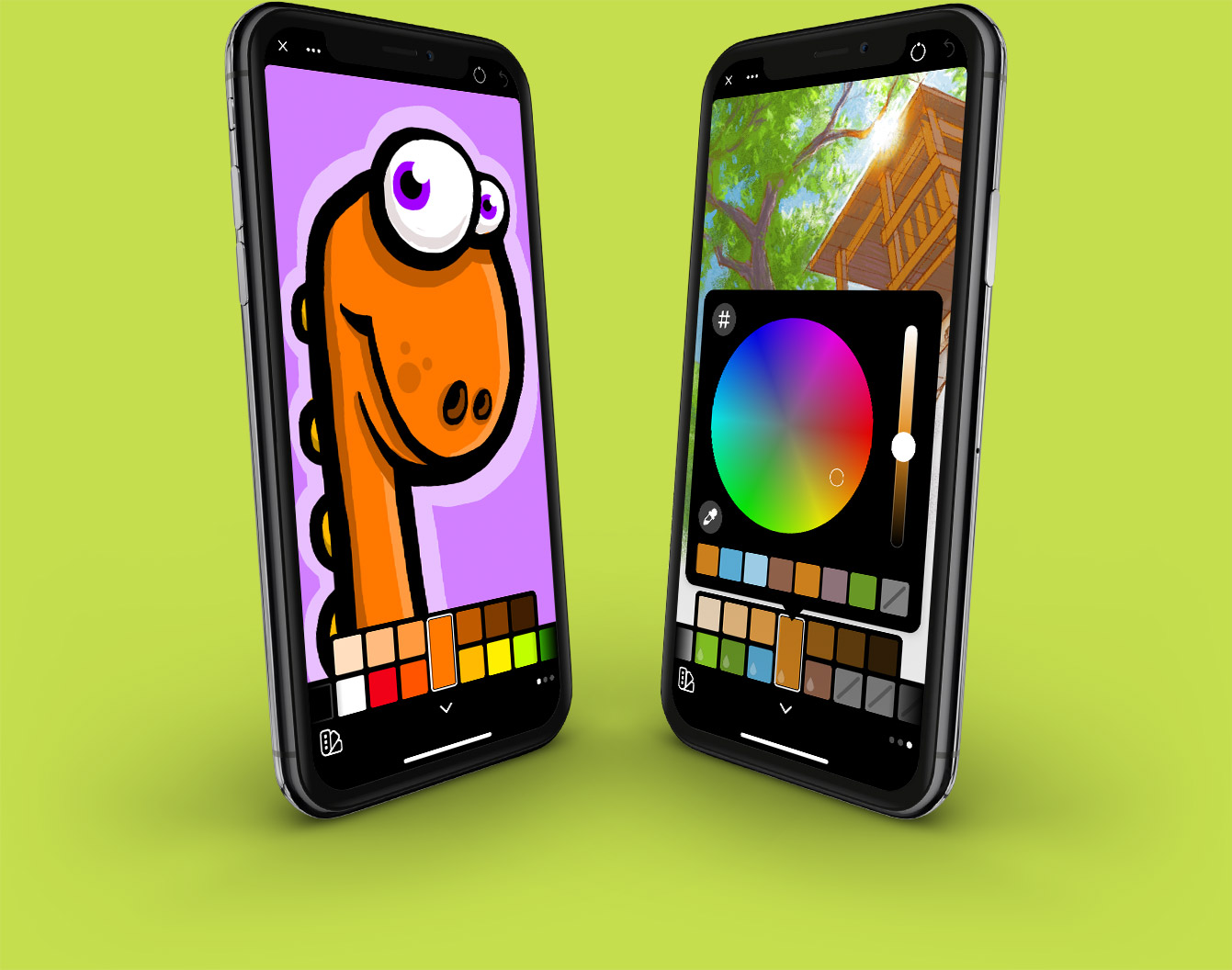 Powerful and compact color.
Choose from a wide range of pre-defined colors, or customize colors with a single tap. Linea Go generates tints & shades automatically, saving time and effort. All in an interface that conserves precious screen real estate.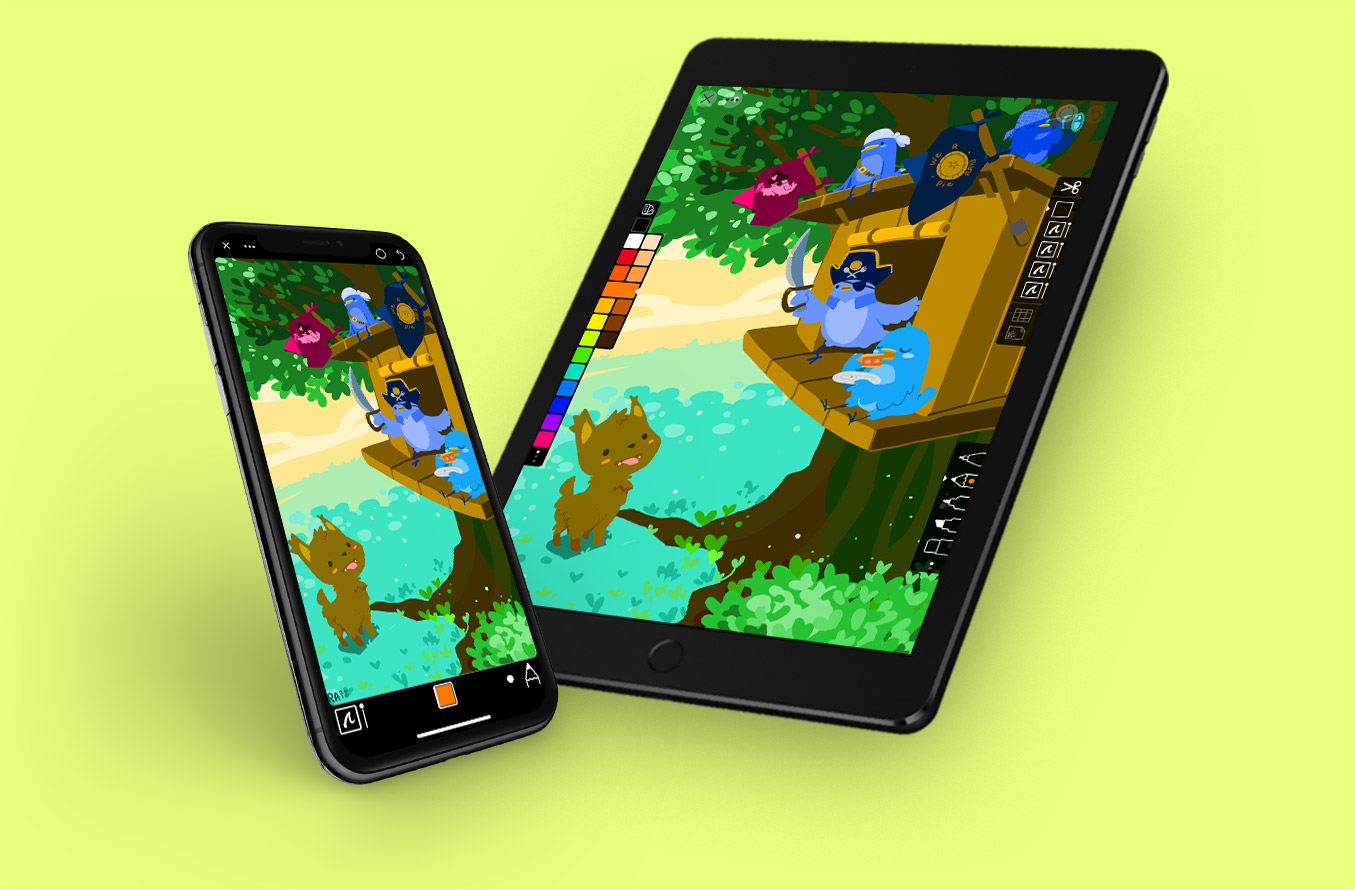 iCloud is with you.
Syncing keeps sketches & projects up-to-date on all your devices: start sketching out an idea on your iPhone, then finish it with an Apple Pencil on your iPad! You also get a backup that's accessible with Linea Link on your Mac.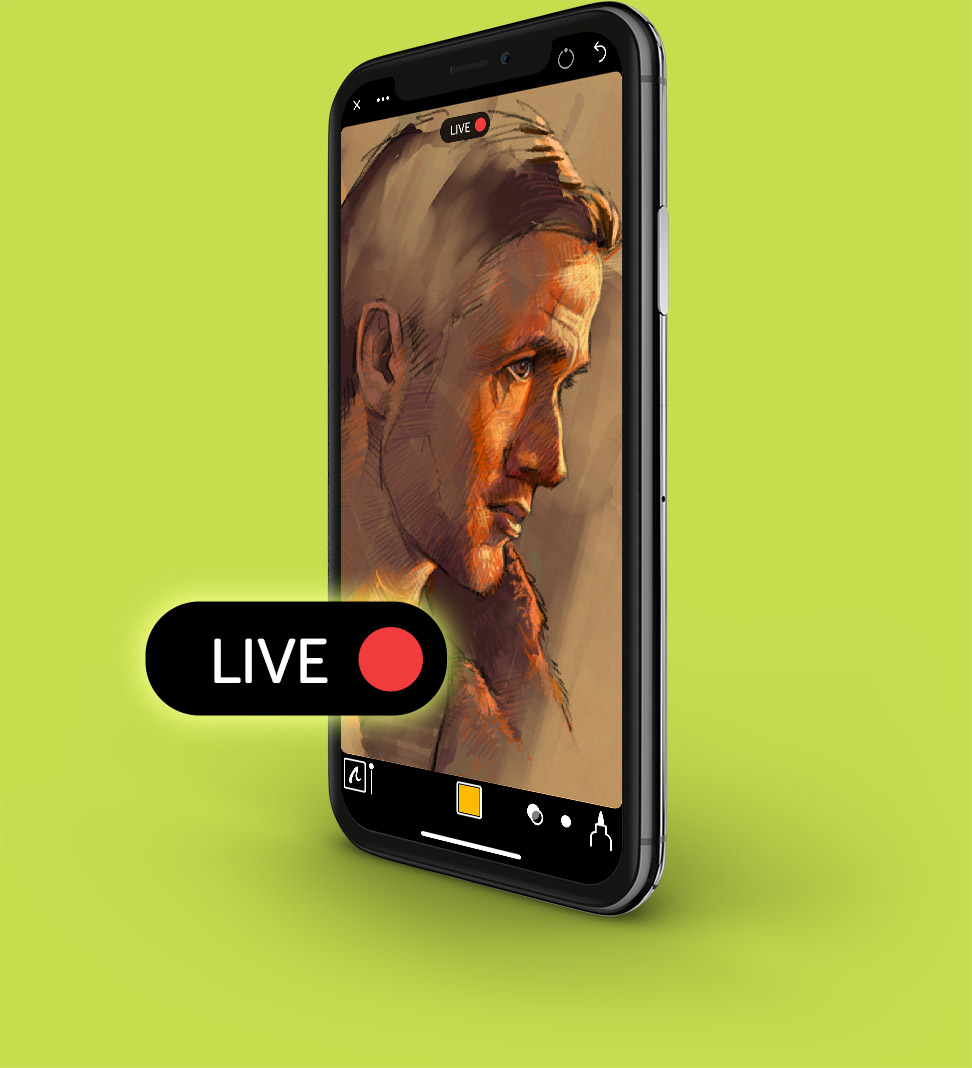 Watch you go!
Record every movement while you work and then show off the final masterpiece on social media! If live streaming is your thing, Linea Go has you covered there, too.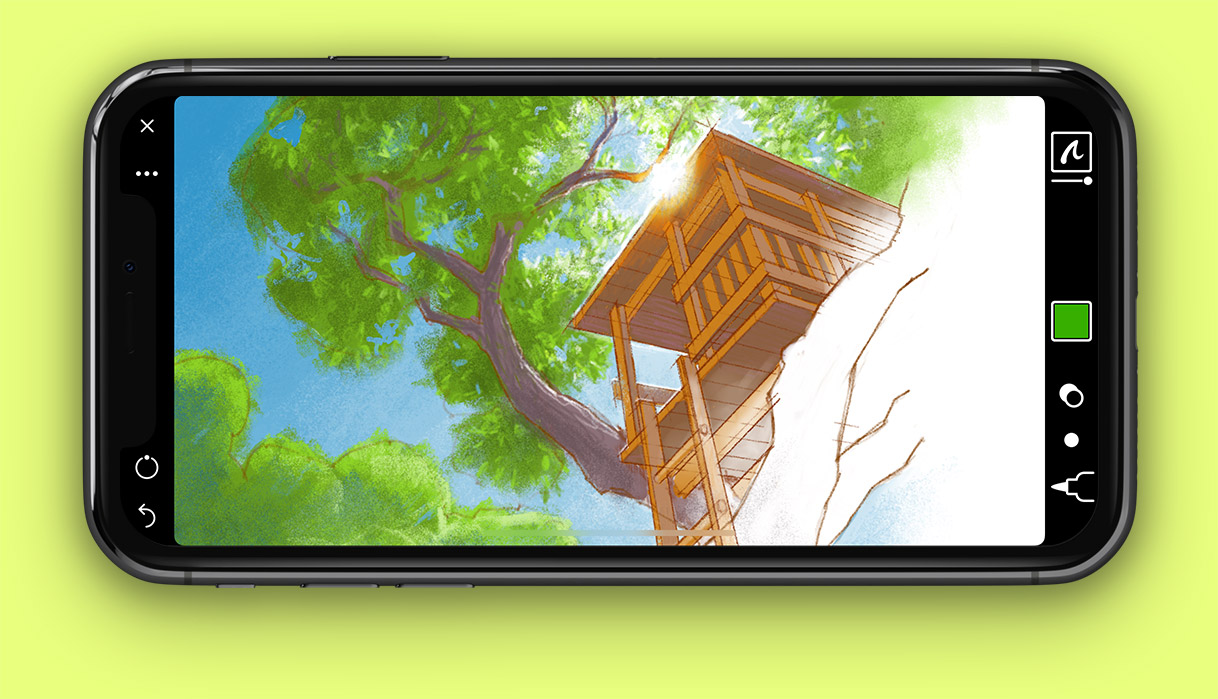 ZipLine to the rescue.
Let's be honest, drawing straight lines on a small screen is hard. ZipLine provides an intuitive solution: just hold the drawing tool still at the end and everything straightens out. Do it again and they connect to each other. Cool.
Version History
This major update includes new Fill and Blending tools, ZipShapes that convert rough gestures into perfect shapes, and more.
Linea Go 1.5.2
December 2018
Bug Fixes
Fixed incorrect undos of some operations
Linea Go 1.5.1
December 2018
Bug Fixes
Fixed memory issue that caused a crash in tools
Blend tool now works on a smaller area when zoomed in
Linea Go 1.5
December 2018
New Features
Fill Tool - The paint roller fills large areas with color quickly and easily:

Tap to instantly flood-fill an area on the selected layer
Uses all currently-visible layers, including templates/grids for the fill boundary
Draw a shape with the fill tool to enclose a free-form area
Supports opaque and additive ink settings

Blending Tool - The blending stick softens a portion of your sketch or smudges it:

The effect uses both brush size and pressure
Blur mode - Soften hard edges and lines; create pleasing gradients
Smudge mode - Push or pull strokes to create free-flowing shapes and effects

ZipShapes - Draw rough shapes and hold at the end to create a perfect version:

Recognizes circles, ovals, squares, rectangles, triangles, and polygons
Transform handles let you modify the shape - move, scale, stretch to get exactly what you want
ZipShapes work with the pencil, pen, marker, and fill tools

Versions - Revert a sketch from a previous version to fix a mistake or take a different creative direction:

In the Project view tap Select, pick a sketch, then use Versions from the Actions (⋯) menu
Revert to a specific version or create a new sketch out of a selected version
Versions is only available when iCloud is enabled in Settings
Improvements
There is now a setting for what your finger does while an Apple Pencil is in use: erase, blend, draw, move the canvas, or ignore.
New paper background: Mulberry
New template for full-screen tablet that matches 11" iPad Pro aspect ratio
When recording or broadcasting your sketch, the record indicator and popup are no longer captured
Linea Go 1.0.2
October 2018
Improvements
Reduced pressure required for full tool opacity on devices with 3D Touch
Added a setting to disable 3D Touch for pressure on devices that support it
Pen in blended mode is now lighter on non-3D Touch devices
Eraser works properly in blended mode on non-3D Touch devices
Bug Fixes
Fixed a problem when creating polygon ZipLine shapes (connected lines)
Tapping while drawing on non 3D Touch device now produces a dot
Predicted path preview of the pen tool in blended mode is improved
Fixed a problem that displayed erroneous storage options in Settings.app
Choosing to resolve conflicting versions of a drawing on iCloud now updates the state of the document correctly
4 improvements, 5 bug fixes
Linea Go 1.0.1
September 2018
Initial Release